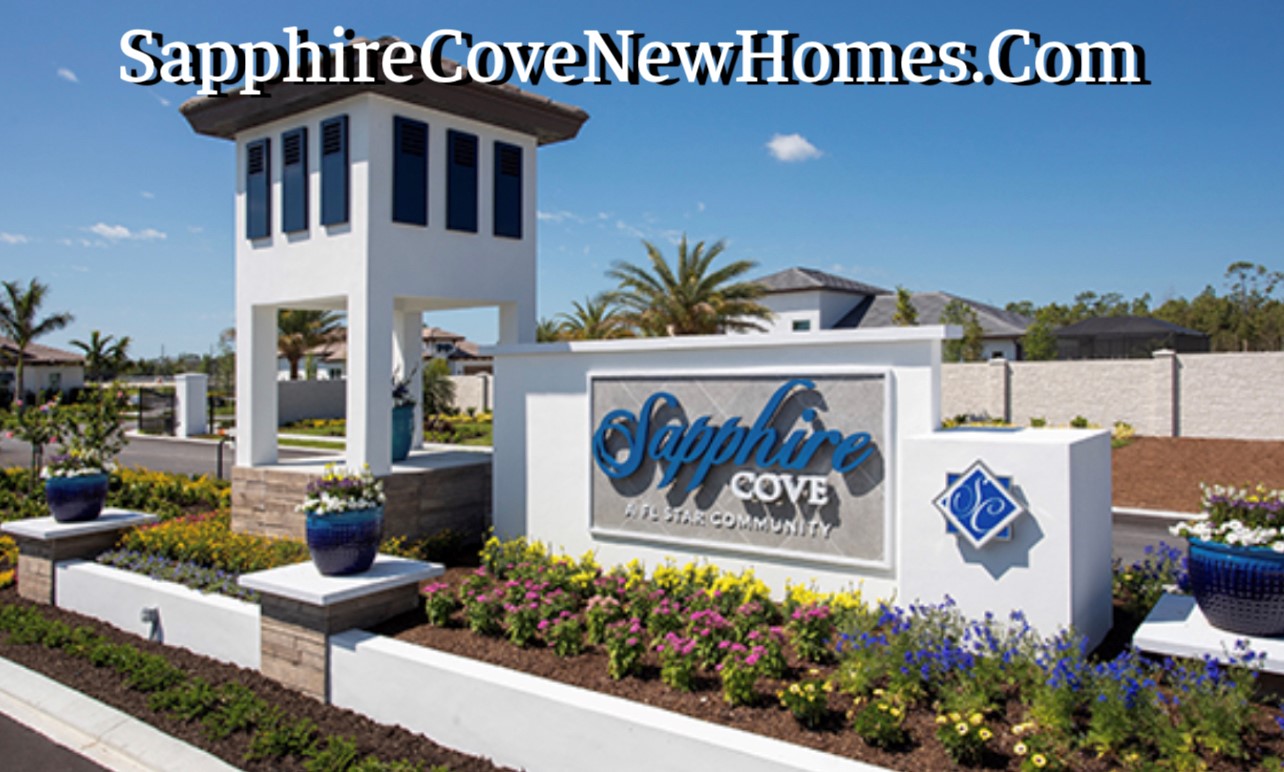 Welcome to Sapphire Cove in Naples, FL
Located in the heart of a dynamic area with much to offer, Sapphire Cove provides the perfect place for your new home. Within the community – and within your home – comfort and convenience are at your fingertips. The variety of amenities within Sapphire Cove is created to enrich your lifestyle. Every home is designed with a floor plan that provides easy access from one area to another, making maximum use of space within the home while maintaining privacy for the family. Luxurious finishes such as granite, undermount sinks and stainless-steel complement high performance appliances. Thoughtful extras such as high impact glass on the second-story windows, the attention to detail and state-of-the-art construction by FL Star give you confidence that your home is of enduring quality.
AMENITIES
Step into the fitness center and begin your workout with time on the treadmill, miles on the stationary bikes or strength training on state-of-the-art machines or free weights. There is a workout room for aerobics or yoga.
Enjoy your sunny days outdoors while taking a refreshing swim or perhaps a healthy session of water aerobics in our resort-style community pool. The perfect place for the whole family to relax and interact with the rest of the community.
Have a neighborhood barbecue at the picnic area. Or simply enjoy the pleasure of friendship and shared interests relaxing at the clubhouse. There is something for everyone at Sapphire Cove.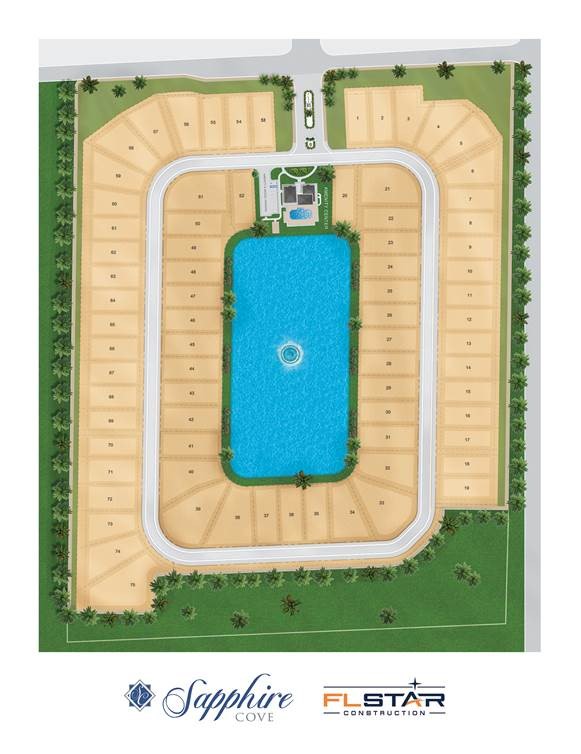 NEIGHBORHOOD
Take a stroll through nearby Serenity Walk Park or ride along the Collier Boulevard bike trail. Take a course or enjoy a performance at Florida Southwestern State College; the 80-acre campus is just down the road. Looking for leisure reading or research for a home project? Collier South Regional Library will meet your needs. And for medical care, Physicians Regional Hospital and an array of other medical facilities are located right on Collier Boulevard. There is a selection of restaurants nearby, or it's a quick drive into downtown Naples for dinner. From Sapphire Cove, you may quickly reach U.S. 41 for a trip to the beach. Going out of town? The transportation network of I-75 is close.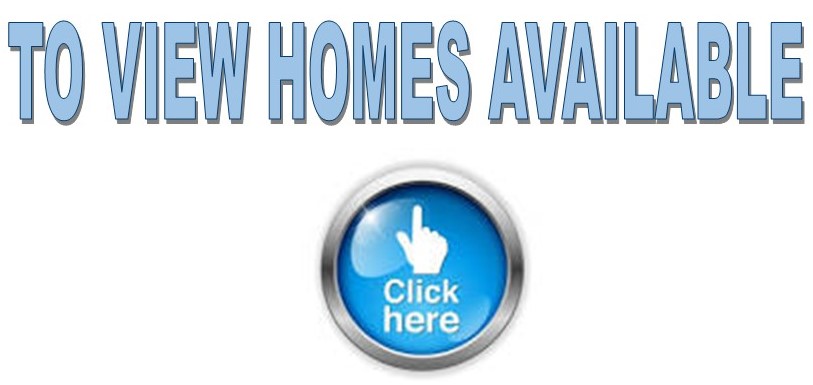 DEVELOPER



FL Star Development have experience locating, financially analyzing, conducting market research and negotiating land acquisition for various projects throughout Florida. When you open the door to a home built by FL Star, you will step into a home that is built with care and professional expertise. Their approach is personal, working with you to determine the home design and site that perfectly fits your lifestyle, planning a timetable and budget to meet your needs. From the ground-breaking through every stage of construction, FL Star is there to see that your home is on time and on budget. And when it is complete, you will be proud to call your new FL Star house "HOME". From concept to completion, FL Star will be there for you.
About Carol and Joe Matarazzo
Carol has been involved in all aspects of real estate sales and has been licensed in Florida since 1990. She has extensive experience in new home design and construction, land development and sales, as well as all areas of general brokerage, including short sale and foreclosures. She has received numerous salesperson of the year awards for repeatedly achieving multi-million-dollar sales volume year after year. Recently, Carol received the "Sales Excellence Award" from the Bonita Estero Board of Realtors.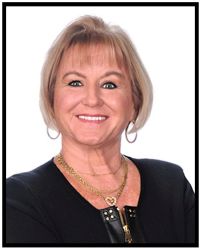 Joe has been a home builder for over 30 years and has been a licensed realtor since 2003. He has built over 1000 homes in Maryland, North Carolina and Florida and founded and operated Matson Homes in Baltimore, Maryland, Windermere Custom Homes in Orlando, Florida and Cape Builders in Cape Coral, Florida. He is an approved Freddie Mac REO agent and has worked extensively with foreclosure listings in Lee and Collier Counties.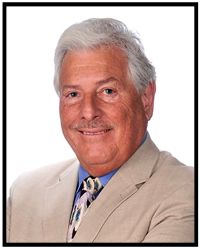 Southwest Florida is our home and we live in The Reserve at Estero. With the great weather, wonderful golf courses, beautiful beaches and the best fishing anywhere, we do not know of any better place to live and have fun in Florida.
Our "Client-First" Philosophy
Our philosophy is quite simple. We are in business to help people! When you embark upon a relationship with us, you have the security of knowing you are associated with two successful, dedicated, caring professionals. There are many qualities and skills that go into being an excellent real estate professional - integrity, in-depth community and market knowledge, marketing savvy, effective negotiation skills and a high-quality professional network, all of which are hallmarks of how we work.
That said, in our experience as Southwest Florida real estate professionals, we've also found that providing the very best service is essentially about putting our clients first. This means keeping ourselves accessible, being a good listener as well as a good communicator, and responding quickly to your needs.
This "client first" philosophy has always been our approach and it requires us to continually improve our skills and ways of doing business. In addition, we have found that the latest technologies are enabling us to do everything we've always done, only much more quickly and efficiently. They've also helped us to extend the range of services we provide to our clients.
So, when you decide that you'd like to buy or sell a home in the Fort Myers, Fort Myers Beach, Cape Coral, Estero, Bonita Springs, Naples or Marco Island, please call, text or email Carol and Joe first.
Connect with Carol and Joe on Zillow and write a REVIEW
https://www.zillow.com/profile/Carol-and-Joe/